Energy Saving & Smart Controls based in Brackley
We provide Smart Controls installations throughout Oxfordshire, Northamptonshire and Buckinghamshire, in areas such as Brackley, Banbury, and Milton Keynes.
At Elements Heating Installations, we are based in Brackley and offer our energy-saving and smart controls services throughout the surrounding area including Oxfordshire, Northamptonshire and Buckinghamshire. If you are local to any of the areas mentioned above, and you're interested in making your home's central heating system smarter, while saving energy at the same time, then get in touch by using the contact details at the bottom of this page.
Save more energy every day
At Elements Heating Installations, one of our priorities is to help you save energy and cut down costs on bills each month. We do this through a number of means; we only install products that are energy-efficient, including renewable energy technology such as air source heat pumps, biomass systems and solar thermal systems. We can also install smart heating controls, which you can learn more about below. As well as this, we are more than happy to provide you with our free, friendly and professional advice on all aspects of energy saving. If you are looking to save the amount of money you spend on energy bills each month, please get in touch with us today.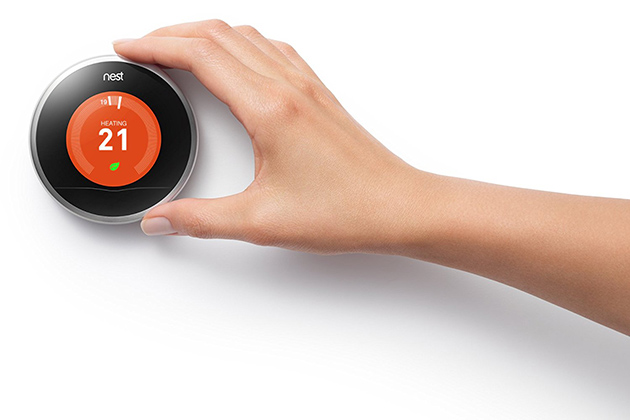 Smart controls
Using the latest technology, have a smart thermostat installed in your home to give you more control over your home's heating and to provide you with great savings on energy bills each month. Some of the features that are common in smart controls include learning your habits and preferences in order to heat your home in the most effective way possible and powering down when you're not at home.
Have you had a new boiler installed recently but it hasn't come with a Smart Controls system for you to monitor your energy use and spending? If so, Elements Heating Installations are here to provide you with a fantastic way to get on top of your finances by installing our Smart Control systems in your home. We install a wide range of brands of Smart thermostats such as Tado, Nest, Hive, Drayton and many more, to suit all sizes of homes, budgets and boiler model integrations.
Interested in saving energy? Get in touch!
If you would like to find out more information on how Elements Heating Installations can help you save money on energy bills, please contact us today. If you are based anywhere in Oxfordshire, Northamptonshire, or Buckinghamshire, in areas such as Milton Keynes, Banbury, or Brackley, and you want a Smart Controls system installed to control your central heating, just give us a call on 07875 344794. You will speak with one of our experienced and knowledgeable engineers who can advise you on the best Smart Controls system for your home. You can even send us a message via the contact form on this page if you would like to ask us a question about the area you live in or the services that we offer, Or if you would just like a quote on any of our services. We look forward to hearing from you!