Air conditioning installation, repair & servicing based in Brackley
Based in Brackley, we are happy to offer our range of air conditioning services including installation, repair and maintenance throughout the surrounding areas including Northamptonshire, Oxfordshire and Buckinghamshire.

We're here to help with all of your air conditioning requirements. We're confident that our high level of workmanship and service will leave you 100% satisfied. Give us a call on 07875 344794 to book an installation.
The benefits of air conditioning
Air conditioning in your property provides comfort and better quality of life. Heat can cause intense discomfort and sluggishness that in turn has a negative impact on physical and intellectual activity. By installing an air conditioning system, you can help prevent that and live more comfortably. Elements Heating Installations have listed the benefits of why you should consider installing an air conditioning unit at your home near Banbury today...
Air filtration means cleaner air
Air conditioning also helps filter the air within your property so can help prevent pollen and other allergens such as mould and dust that might affect you if you have respiratory issues. By renewing the air supply, it can help improve the air quality. Air filtration also means that you can help produce the possibility of suffering an asthma attack!

Secure your home in warmer weather
As the warmer Summer months approach, you may be tempted to leave your windows open while you sleep so you're not tossing and turning in the night. Installing an air conditioning unit will increase the security of your home by ensuring that your home is protected against burglary as you can keep your windows and doors locked through the night.
Excercise from home in a cool, dry room!
Due to the pandemic, more and more people are exercising from the comfort of their own homes. As you could be saving the investment on a gym membership, you might want to consider investing in an air conditioning unit to keep your home gym nice and cool while you exercise! If your home is at a comfortable temperature, you are more likely to get on the treadmill or lift weights at home!
Say bye to flies!
As we mentioned earlier, having an air conditioning unit at home means that you will be able to keep your windows and doors closed during the summer. This will mean that you won't have to deal with the annoyance of flies and mosquitos entering your home in warmer weather. This not only protects you (and your pets!) but it keeps your home a much more comfortable place to live.
Invest in better sleep
It is scientifically proven that we sleep better in colder conditions and air conditioning is the perfect answer to that! As well as keeping pests out of your room, you will be able to sleep soundly with an air conditioning installation.
Keep your electronics from overheating
As more people are starting to work from home, there's no doubt you have a lot of electronics that will overheat in warmer weather. Getting air conditioning installed will alleviate this potential issue and allow you to work from home with ease.
Air conditioning installation
If you're looking for an air conditioning installation at your property, then you don't need to look any further than our experienced and fully qualified team. Our air conditioning installation service is tailored to your needs. We use quality brands so that the air conditioning systems we install are energy efficient, aesthetically pleasing and quiet.
We are Worcester Accredited Installers, and so are fully qualified to install Worcester's brand new Climate 3000i that comes with a 5-year guarantee if installed by us. Their new unit is a climate quality control series that comes with single split air conditioning units (as pictured above and below) to improve the quality of air at your home or office! Worcester's Climate 3000i comes with five different models and a full set of features to optimise the climate of your room. Their new unit is a reversible air conditioning unit that provides both heating (rated A+ in efficiency) and cooling (rated A++ in efficiency) from the same source, so whatever the conditions, you can change the settings to suit your needs.

We are able to complete installations throughout Brackley, Northamptonshire, Buckinghamshire, Oxfordshire and Milton Keynes. For a free quote on a new air conditioning installation in the Brackley area, please do not hesitate to get in touch.
Air conditioning repair
Our air conditioning repair service is available to our customers throughout Brackley, Northamptonshire, Oxfordshire and Buckinghamshire to ensure that their air conditioning is working efficiently throughout the year.
We're able to carry out repairs on all makes and models of air conditioning, including Daikin, Mitsubishi and Carrier to name just a few. Our trained engineers are usually able to diagnose and repair air conditioning on-site, however, in some cases, we will need to source replacement parts and can arrange a later date to complete the fix.
If the repair is urgent or an emergency, we ask that you please give us a call directly on 07875 344794 so that we're able to address your issue as soon as possible.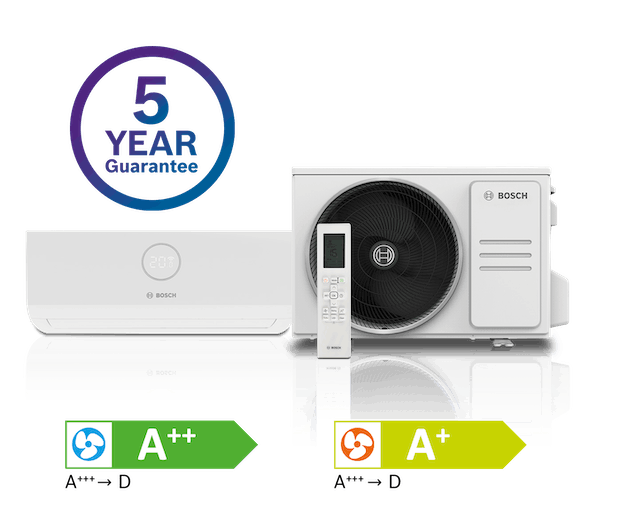 Air conditioning maintenance
Our team of qualified and experienced engineers are able to carry out bespoke maintenance on all types, makes and models of air conditioning systems in Brackley, Northamptonshire, Oxfordshire and Buckinghamshire.
We can tailor our service to suit your requirements, whether you're interested in a one-off service or need an ongoing contract.
We highly recommend the regular servicing and maintenance of air conditioning systems to minimise the risk of costly and inconvenient breakdowns, as well as maximise its overall energy efficiency.
Having a professional look at your air conditioning on a regular basis could end up saving you money and headaches further down the line, so please speak with our team today.
Why choose Elements Heating Installations
Don't let our company name mislead you, we're experts when it comes to air conditioning as well.
We have over 15 years of experience in the industry and are fully confident in our ability to provide you with an excellent level of service. With an eye for detail and a high standard of workmanship, we know you won't be disappointed.
We are a local family business run by two brothers and take pride in the reputation we have built for ourselves in Brackley and the surrounding areas. We don't have the same sort of overheads that the large national companies have and so are able to keep our prices fair and competitive.
The best part is that you don't have to compromise on receiving impeccable service. But you don't need to just take our word for it, head over to view the reviews our customers have left us.
Furthermore, we have had our insurance and company Verified by Expert Trades. Check out our Verified profile to see our approved insurance and the reviews we have collected.
Get in touch for our air conditioning services based in Brackley
If you're interested in having us provide you with a free, no-obligation quote for one of our air conditioning services, then please do not hesitate to get in touch with us today. Alternatively, if you're at the stage where you'd like to ask a few questions and get our friendly professional advice, then we're equally happy to help.
To contact us, please give us a call on 07875 344794 where you'll speak directly to one of our experienced engineers, rather than some pushy salesperson. Alternatively, please feel free to make use of the contact form found on our website to send us a message.