Air conditioning installation, repair & servicing based in Brackley
We're here to help with all of your air conditioning requirements. We're confident that our high level of workmanship and service will leave you 100% satisfied.
Based in Brackley, we are happy to offer our range of air conditioning services including installation, repair and maintenance throughout the surrounding areas including Northamptonshire, Oxfordshire and Buckinghamshire.
The benefits of air conditioning
Air conditioning in your property provides with comfort and better quality of life. Heat can cause intense discomfort and sluggishness that in turn has a negative impact on physical and intellectual activity. By installing an air conditioning system, you can help prevent against that and live more comfortably.
Air conditioning also helps filter the air within your property so can help prevent against pollen and other allergens that might effect you. By renewing the air supply, it can help improve the air quality.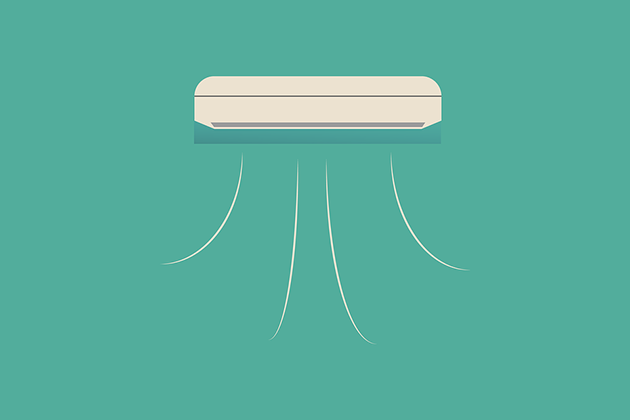 Air conditioning installation
If you're looking for air conditioning in your property, then you don't need to look any further than our experienced and fully qualified team.
Our air conditioning installation service is tailored to your needs. We use quality brands so that the air conditioning systems we install are energy efficient, aesthetically pleasing and quiet.
For a free quote on a new air conditioning installation in the Brackley area, please do not hesitate to get in touch.
Air conditioning repair
Our air conditioning repair service is available to our customers throughout Brackley, Northamptonshire, Oxfordshire and Buckinghamshire to ensure that their air conditioning is working efficiently throughout the year.
We're able to carry out repairs on all makes and models of air conditioning, including Daikin, Mitsubishi and Carrier to name just a few. Our trained engineers are usually able to diagnose and repair air conditioning on site, however in some cases we will need to source replacement parts and can arrange a later date to complete the fix.
If the repair is urgent or an emergency, we ask that you please give us a call directly on 07875 344794 so that we're able to address your issue as soon as possible.
Air conditioning maintenance
Our team of qualified and experienced engineers are able to carry out bespoke maintenance on all types, makes and models of air conditioning systems in Brackley, Northamptonshire, Oxfordshire and Buckinghamshire.
We can tailor our service to suit your requirements, whether you're interested in a one off service or need an ongoing contract.
We highly recommend the regular servicing and maintenance of air conditioning systems to minimise the risk of costly and inconvenient breakdowns, as well as maximise its overall energy efficiency.
Having a professional look at your air conditioning on a regular basis could end up saving you money and headaches further down the line, so please speak with our team today.
Why choose Elements Heating Installations
Don't let our company name mislead you, we're experts when it comes to air conditioning as well.
We have over 15 years of experience in the industry and are fully confident in our ability to provide you with an excellent level of service. With an eye for detail and high standard of workmanship, we know you won't be disappointed.
We are a local family business run by two brothers and take pride in the reputation we have built for ourselves in Brackley and the surrounding areas. We don't have the same sort of overheads that the large national companies have and so are able to keep our prices fair and competitive.
Best part is that you don't have to compromise on receiving an impeccable service. But you don't need to just take our word for it, head over to view the reviews our customers have left us.
Furthermore, we have had our insurance and company Verified by Expert Trades. Check out our Verified profile to see our approved insurance and the reviews we have collected.
Get in touch for our air conditioning services based in Brackley
If you're interested in having us provide you with a free, no obligation quote for one of our air conditioning services, then please do not hesitate to get in touch with us today. Alternatively, if you're at the stage where you'd like to ask a few questions and get our friendly professional advice, then we're equally happy to help.
To contact us, please give us a call on 07875 344794 where you'll speak directly to one of our experienced engineers, rather than some pushy salesperson. Alternatively, please feel free to make use of the contact form found on our website to send us a message.
Thank you and we look forward to hearing from you.