Boiler installation
We provide boiler installation services throughout Northamptonshire & Buckinghamshire, in areas such as Milton Keynes and Banbury.
Hello and welcome to Elements Heating Installations, your local boiler installation specialists. Based in Brackley, we offer our boiler installation services throughout the surrounding area including Oxfordshire, Northamptonshire & Buckinghamshire.
Have you ever considered the fact that your current old boiler could be costing you hundreds of extra money on top of your gas bills every year without you even knowing it? This is a common problem that many homeowners throughout Northampton and Buckingham, and we're here to put that right. Our boiler installation service is designed to provide every homeowner in the local areas near Northampton, Buckingham, Milton Keynes and Banbury with a highly efficient, smooth-running, quiet boiler that will heat your home all year round.
If you are interested in a new boiler and you are local to us, please get in touch with us today by calling our experienced heating engineers here at Elements Heating Installations, on 07875 344794, or by viewing our alternative contact details at the bottom of this page. If you'd like to use our free instant quote tool to find out how much a boiler installation by us is likely to cost, then simply click the button below and follow the steps!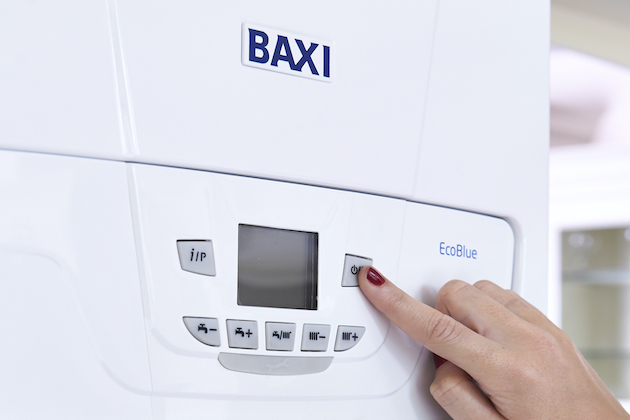 We install all types of boilers in Milton Keynes

If you are in need of a natural gas boiler, oil boiler or an LPG boiler installation at a great price, then look no further than Elements Heating Installations! We install all types of boilers throughout Milton Keynes and the surrounding areas, such as Buckingham, Northampton and Banbury, so if you're local and looking for a qualified, Gas safe registered heating engineer to install an energy-efficient, top of the range boiler today, then you should get in touch.
The boilers that we install are all built for efficiency, reliability, and ease of installation. Our wide range includes heat only, system, as well as combi boilers – perfect for a huge variety of installations. We'll help you select the boiler ideally suited to your individual needs.
Gas boilers are designed to cope with the heating and hot water requirements of any home or commercial needs, our huge selection of gas boilers features Worcester Bosch, Baxi and Vaillant boilers. For more information on the Baxi boilers we install, please click here.
(More: Benefits of Installing an Eco-Friendly Boiler)
Why choose us for boiler installations in Northampton, Buckingham, Milton Keynes or Banbury?
As our name Elements Heating Installation suggests, we specialise in heating installations, especially boilers. Our highly experienced engineers have a wealth of experienced and are fully qualified including Gas Safe registration. Due to the importance of safety when dealing with natural gas, it is a legal requirement to be Gas Safe registered if carrying out a boiler installation. You can have full peace of mind that when using our services, you are in safe, competent hands.
We don't just install gas boilers, though. We install all types of boilers to suit the needs and requirements of your household. Most heating engineers often like to be in and out of a customer's home as quick as possible, but at Elements Heating Installations, you can rest assured that we will take the time to fully understand the needs of any customer. Whether you'd like to consider additions to your boiler installation, such as energy-saving or smart control installations, even air source heat pumps, or you just need a new boiler replacement in Northampton, Milton Keynes, or a new boiler in Banbury, then we've got you covered.
Contact us today for a quality boiler installation
If you are looking for a quality boiler installation from a reliable company, please do not hesitate to get in touch with us today! We will be more than happy to help you through any questions you might have. To contact us, please give us a call on 07875 344794 or leave us a message using our website's contact form.