Are you considering installing a smart thermostat? Do you live in Brackley, Banbury, Milton Keynes, or the surrounding areas? To help you choose the right thermostat, we've detailed the several advantages of purchasing a smart thermostat. If you need any additional information or would want to speak with one of our engineers, please call 07875 344794 or check out our service page.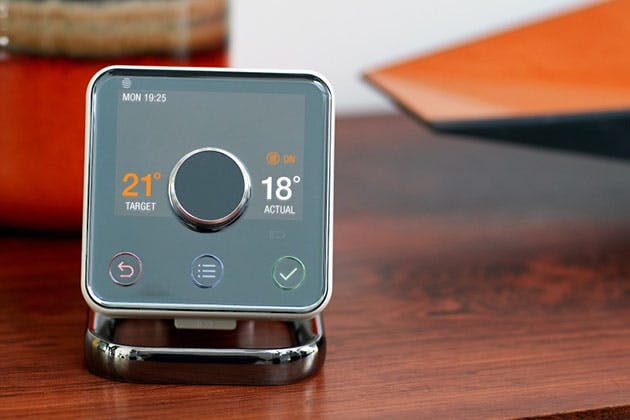 As technology gets more interwoven into our homes, smart thermostats are the way to go. Installing a smart heating control to improve the comfort and convenience of your house for you and your family. Here are some of the reasons why you should buy a smart thermostat as early as possible.

Take control of your home
You can access the settings for your smart thermostat with a simple button press, whether you're at work, coming home early, or on holiday. Most smart thermostats come with their own app that allows you to turn on/off your heating, change the temperature, and even change your temperature schedule from anywhere in the world.
Get notifications
Several thermostats, notably Nest, support email alerts. As a result, if the temperature in your home unexpectedly rises or decreases, you will be warned right away. This gives you even greater control over your heating expenditures and home heating.
Use less energy
Smart thermostats are known for learning and adjusting to your tastes, ensuring that no heat is wasted, especially when you are not at home, and so saving you energy.

Easy to use
Many consumers are apprehensive to install smart heating controls because of the applications that come with them. But don't worry these apps are designed to be simple for everyone to use! Now that you are aware of the advantages, please contact us using the information provided below to learn more.

If you want to upgrade to a smart controls system, please contact us.
Elements Heating Installations will assist you in locating the ideal thermostat for your home so that you can stay on top of your monthly energy expenses. We install new smart thermostats in Brackley, Banbury, Northamptonshire, Oxfordshire, and Buckinghamshire, so get in contact if you live in these regions.

If you are seeking a technologically advanced smart controls system that will make your life easier when it comes to your home's central heating, please contact us right now! We will be delighted to assist you with any queries you may have. Please call us at 07875 344794 or send us a message using our website's contact form if you need to get in touch with us.