We recognise that replacing a boiler is a potentially daunting task, especially as it's often a significant investment, so it's understandable if you're apprehensive. The team at Elements Heating Installations have answered some frequently asked questions to help you feel knowledgeable and prepared for your boiler installation. Please contact our professional team today if you have a question that we haven't covered in this blog.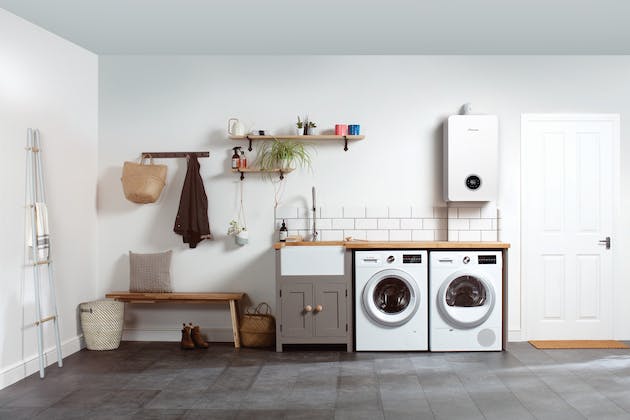 How much is a new boiler likely to cost?
The cost of installing a new boiler varies depending on your specific situation at home, as the price differs depending on the type of boiler, its size, and whether or not other components such as a tank and radiators are necessary. The average cost of a boiler installation tends to be between £1,500 and £3,500.
You might think that you can get by just fine with the current boiler you have installed in your home, and often it's difficult for homeowners to even know when the right time is to change their boiler. But it's worth knowing that there are many advantages to installing a new boiler, and it can benefit both you and your home.
Here are just a few of the many benefits:
To begin with, a brand new modern boiler heats your home and continuously supplies hot water, both of which are necessary for keeping you and your family comfortable.

Secondly, installing a new boiler at your home near Northampton, Banbury, Milton Keynes or Buckingham, is likely to eliminate the constant need for expensive boiler repairs on your older model, which will save you both time and money. Finally, new boilers are far more energy-efficient, generally reaching 90% efficiency, which means you'll save money on your monthly heating bills. This may save you up to £652 every year!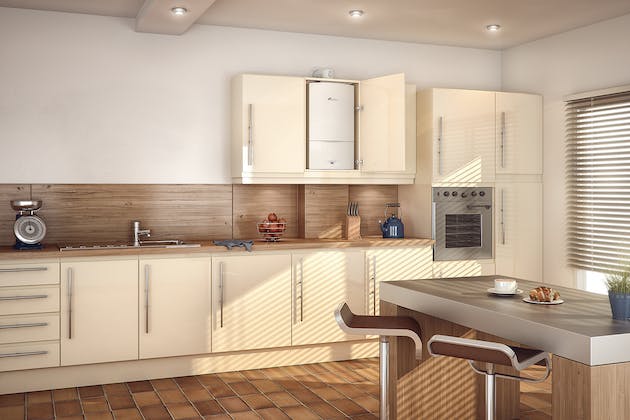 What does the whole boiler installation process include? (from start to finish)
When your new boiler is fitted, our Gas Safe engineers will remove the old unit after it has been safely disconnected from where it was previously. In order to carry out the installation, your heating and hot water will have to be disconnected, so you won't have access to heat or a hot bath or shower during the time it takes to fit your new boiler.
Some boiler installations can be done in a single day when your heating engineer is changing a like for like system. For example, if you are replacing a combi boiler with a new combi unit, the job is likely to be quicker and can usually be carried out in a day.
However, if you're upgrading from a regular boiler to a combi, this will take longer. That's because your old water tank in the loft will need removing, as well as your hot water cylinder. In addition, a combi boiler works differently from a regular boiler, so our engineers will need extra time to reconfigure and connect it to your radiators.
Depending on factors such as these, including whether you're having new radiators fitted or keeping your old ones, installing a new boiler in your home can take between one and three days.
As part of the installation, your engineer will connect your boiler to the rest of your central heating system and check it communicates effectively with the thermostat, hot water cylinder and tank (if relevant), and radiators.
Can any plumber fit my new boiler?
It is vitally important that anyone that installs a new boiler in your home is a Gas Safe registered heating engineer. The installation of a boiler should be done by a qualified and experienced heating professional, and not by an individual who is not adequately qualified. If the engineer is Gas Safe registered, this means that they are legally permitted to safely install your boiler.

You'll be pleased to learn that we are Gas Safe Registered installers based in Brackley, covering areas including, but not limited to Oxfordshire, Northampton, Buckingham, Milton Keynes, and Banbury which means we are legally permitted to work with and install gas boilers. We always have our gas safe card with us. Please make sure you verify the credentials of any gas engineer who enters your home, as failing to do so could place your home in danger.

We offer boiler swap & replacement services in Banbury, Northamptonshire, Oxfordshire, Milton Keynes, and Buckingham, so why not get in touch? You can reach us by giving us a call on, 07875 344794 or by sending us an email via our email address at, elementsheatinginstallations@gmail.com.