There may just be a few extremely hot days in the UK each year, but on those days, a good air conditioner can keep your home blissfully cool. In this blog, we discuss how to select a high-quality air conditioner.

We can assist you with all of your air conditioning needs. We're confident that you'll be completely happy with our high-quality workmanship and service. If you're based in Brackley, Northamptonshire, Oxfordshire or Buckinghamshire, you can book an installation, by calling 07875 344794.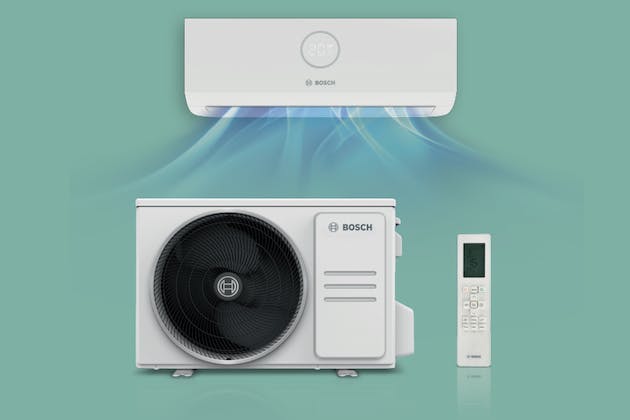 With the British weather as it is, it's difficult to imagine requiring air conditioning in your home. But a hot, stuffy house can be very uncomfortable in the summer, and cooling down your home, helps you get a better night's sleep.
There are a variety of air conditioner kinds and brands available, each suited to different homes and budgets. However, with terms like 'portable', 'standalone', 'split unit, 'BTU,' and 'refrigerant', the purchasing process can be confusing.

What are the different types of air conditioner?

Portable Air Conditioners

Single-unit air conditioners, freestanding air conditioners, and monoblock air conditioners are all terms for portable air conditioners. These are plugged into a mains power socket and the hose is dangled out of a window or door.
Spit-unit Air Conditioners

Spit-unit air conditioners are sometimes known as fixed air conditioners. These have an indoor and outdoor unit, with the indoor unit mounted on the inside of an exterior wall and the outdoor unit mounted on the opposite side of the wall or on the ground outside.

Pros & Cons
Pros of Portable Air Conditioners
At the end of the season, it can be unplugged and stored. More expensive types can function as dehumidifiers, electric heaters, and air purifiers on occasion.

Cons of Portable Air Conditioners

Split-unit air conditioners are more efficient at cooling than portable air conditioners.

If you run the hose out the open window, some warm air will flow back in through the gap. Some (but not all) come with a window sealing kit to close the gap created by the open window, however, these are only compatible with particular window types (such as sash windows).

They're typically large and bulky appliances. Many come with castors and handles to make shifting easier, though these aren't always useful.

Pros of Spit-unit Air Conditioners

If you have a room that gets really hot on a regular basis, this is the solution.
It's a safe technique to cool your house without having to open the windows.

Split-unit air conditioners are usually quieter and more efficient than portable air conditioners.

Cons of Split Unit
Air Conditioners

Because it is fixed in place, it cannot be moved between rooms.

Our Recommendation
We recommend getting a Split Air Conditioning Unit as they have amazing benefits & very few cons for your home. If you want to find out more about our air conditioning service check out our air conditioning service page or some of our other blogs.
We offer to install Worcester's brand new Climate 3000i across Brackley, Northamptonshire, Oxfordshire and Buckinghamshire and what's more, it comes with a 5-year guarantee if installed by us.
Get in touch with us to find out more. Please contact us by phone at 07875 344794, where you will speak with one of our qualified experts. Alternatively, you can send us a message using the contact form on our website.