Heat is absorbed from the outside air by air source heat pumps (ASHPs), which heat your home and provide hot water. Even when the air temperature is as low as -15°C, they can extract heat. In this blog, we go over some of the great advantages of air source heat pumps.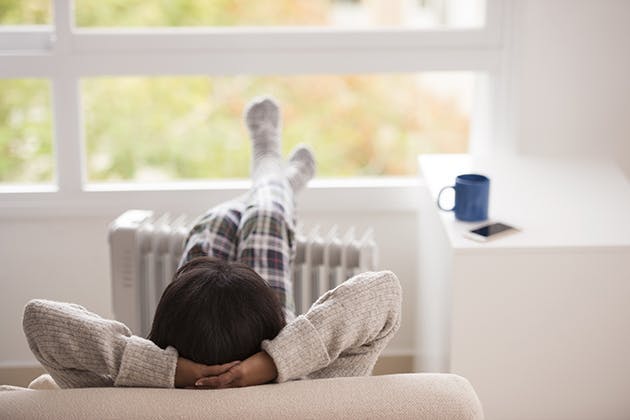 What are air source heat pumps?
Instead of using a gas or oil boiler, air-source heat pumps can be used to heat your home and provide hot water. They work by bringing outside air into the house and transferring it to the various rooms.
Air source heat pumps are divided into two categories:
Air-to-air uses a fan system to move the air it absorbs from the outside into your home to heat it.
Air-to-water: This system uses a central heating system to absorb outside air and use it to provide heat and hot water to your home.

What are the benefits of air source heat pumps?
Using an air source heating system has a number of advantages.
The following are the most important:
They're better for the environment than traditional heating systems since they don't use fossil fuels like oil or gas to generate heat.
They have the potential to be powered by wind or solar energy rather than non-renewables like oil & gas.
In warmer times, they can also be used as an air conditioning system, blowing cool air into your rooms.
They consume less energy and are typically less expensive to operate than gas central heating systems.
As opposed to oil heating, you don't require a fuel storage tank.

Unlike gas and oil boilers, heat pumps deliver heat at lower temperatures for longer periods of time. If you're replacing a gas or oil boiler with an ASHP, see if you can improve your insulation as well to get the most out of your new system. Larger radiators or underfloor heating could also be installed.
Contact us today for air source heat pumps across Brackley & the surrounding areas

We service all areas including but not limited to Brackley, Milton Keynes, Northamptonshire, Oxfordshire and Buckinghamshire with professional air source heat pump system installations. Give us a call at 07875 344794 or see our alternative contact information below to get in touch.

Elements Heating Installations is the place to go if you're looking for a local gas engineer. Fill out the contact form on my website, or send us an email at elementsheatinginstallations@gmail.com to get in touch right away. We look forward to hearing from you soon!