It is no secret that purchasing and installing a brand new boiler isn't cheap. In this blog post, we've compiled the top 3 things to think about before purchasing a new boiler.
Hopefully, after reading this article, you will be able to make a more informed decision regarding the various factors to consider when purchasing a new boiler. If you'd rather bypass this article and get in touch with us right away, call us at 07875 344794.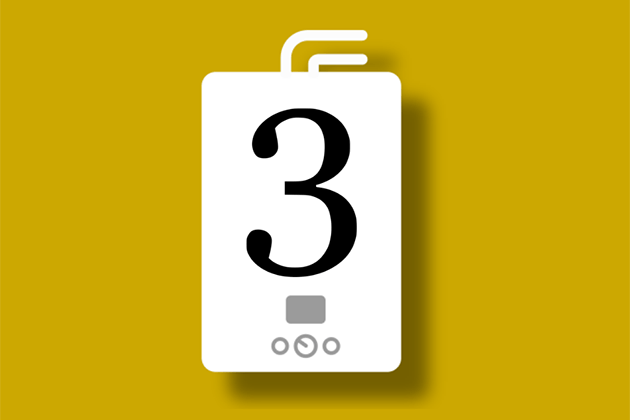 Brands of Boilers
Distinct boiler manufacturers provide different advantages when it comes to selecting their boilers. This is essential to think about before making a purchase because the perks and advantages vary by brand.
Baxi, for example, offers a 10-year no-catch guarantee on their boilers, whilst Gloworm offers low-cost boilers. You should think about what you want to get out of a new boiler and how the advantages will help you and your home.

The Boiler's Location
The location of the new boiler will be determined by a number of considerations. You must examine where the cloud of steam will filter when it comes to location. This is due to new condensing boilers and the emissions they emit through the flue when they are turned on and in use.
This cloud of steam can potentially enter your home through a window, so carefully examine where the new boiler will be installed.

Boiler Size
Aside from the location, the size of the boiler is also something to consider. New boilers are becoming smaller and smaller, allowing them to be installed in more hidden spaces; however, do you have that space? Before you make that decision, think about where it could go in your property.
The size of the boiler, on the other hand, will be determined by the needs and expectations of what you want from your boiler.

Additional Points to Consider
Hopefully, you now understand the importance of thinking things through before purchasing and getting a boiler installed.
Another factor to consider is the boiler type, as there are several types of boilers available, including conventional, combi, and system boilers.
These three types of boilers each have their own set of pros and disadvantages, so it's critical to pick the correct one for you and your home.

For more information about our boiler installations around Brackley, please contact us.
Why not contact us about our services now that you know more about installing a brand new boiler for your home? We cover Brackley, Northampton, Buckingham, Banbury, Milton Keynes, Oxfordshire, Warwickshire, Bicester & all surrounding areas
You can reach us at 07875 344794 or elementsheatinginstallations@gmail.com. You can also use our website's contact form to send us a message if that is more convenient for you. Or check out our boiler installation page for even more information!